Post by Mr Stabby on Feb 24, 2018 16:37:21 GMT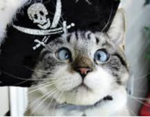 99999999999" height="7.78000000000003" style="position: absolute; width: 25.76px; height: 7.78px; z-index: -9999; border-style: none; left: 0px; top: 0px;" id="MoatPxIOPT0_36389279"></iframe>
<iframe width="25.75999999999999" height="7.78000000000003" style="position: absolute; width: 25.76px; height: 7.78px; z-index: -9999; border-style: none; left: 1222px; top: -333px;" id="MoatPxIOPT0_20422963"></iframe>
<iframe width="25.75999999999999" height="7.78000000000003" style="position: absolute; width: 25.76px; height: 7.78px; z-index: -9999; border-style: none; left: 10px; top: -18px;" id="MoatPxIOPT0_81012594"></iframe>
<iframe width="25.75999999999999" height="7.78000000000003" style="position: absolute; width: 25.76px; height: 7.78px; z-index: -9999; border-style: none; left: 1222px; top: -18px;" id="MoatPxIOPT0_46765349"></iframe>
Seems a strange thing to do, surely a prospective owner would check this sort of thing out before putting a deposit down on a boat? It took me 18 months to get from the point where I thought I might like to own a narrowboat to the point where I put a deposit down on one and in that time I spent hundreds of hours researching every aspect of it. I don't know how much his deposit was, mine was £1,500 on a £23,500 boat and I imagine his must have been similar or even more. Seems a complete waste of a lot of money.
We were amazed that he came up with that reason TBH and couldn't believe that was the reason given for much the reason you have said. I cant say though if he was just using it as an excuse. We knew the boat could have done with a cabin re-paint and on a 60ft boat that wasn't going to be cheap. But this was something he was well aware of before he made the offer. The broker was careful to point out any know 'faults' with the boat. I don't believe the people who bought it have bothered though (at least last time I was sent a picture they hadn't) so he could have just stuck with it as it was (faded red).
I cant recall the exact figure now but he lost something like twice that. An expensive mistake.
I know that the day after I put down the deposit on my boat, I had a huge attack of "buyer's remorse". I knew that that was what it was though and it was a normal, and transitory phase in making a very significant purchase. Possibly he got the same, completely normal, human reaction but decided to act on it.