Post by Deleted on Apr 20, 2016 15:50:54 GMT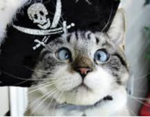 Well big wins for Clinton and Trump in New York yesterday,I believe now Sanders is finished
and you would think we are guaranteed a Clinton V Trump contest for the presidency.
Trump remains the most intriguing I think,will the Republican Party give him their nomination?
What we need now is some Statesman Like quotes,opinions and behaviour the question being
Is that beyond him?
The media bias against Bernie Sanders is atrocious, and you, sir, have fallen for their narrative. Prior to losing New York, Bernie Sanders won nine primaries/caucuses in a row, some with landslide wins, and the silence from the media was deafening. Hillary finally pulls off a narrow victory in New York and all of a sudden Bernie is finished. What a crock of shit!
One of the ways that the media distorts this race is by awarding almost all of the "super delegates" to HRC. Super delegates are delegates who aren't bound to vote for anyone, they can vote for whomever they please. At the start of this race, the media decided to award 500+ of the 540 super delegates to HRC; 38 of those went to Bernie. Giving Hillary a 500+ imaginary lead in the delegate counts makes it look like she has a much bigger lead than she actually has. However, despite what the media says, come convention (nomination) time, those super delegates are free to vote for either candidate, and those folks will be prone to vote for the candidate they think will win. Their loyalty is to the party, not to HRC.
The actual delegate count in the democratic primary right now is HRC 1,428 - Bernie Sanders 1,151. There are 1,646 Delegates still available. It takes 2,383 delegates to win the nomination. Many of the early primaries were in southern states, where Hillary has a distinct advantage over Bernie. The upcoming primaries are in states that favor Bernie, so expect to see HRC's lead diminish rapidly.
The super delegates are the wild card in this election. Super delegates tend to be elected officials, like congress members, so they are answerable to the voters. The democratic establishment wants HRC to be the candidate; the people want Bernie Sanders. It will be interesting to see who prevails. One thing that is almost for certain is that the democratic candidate will almost certainly be our next president. Bernie Sanders would be good for the US, and for the world. HRC would be just more of the same as we are seeing now.
The democratic primary race is, in fact, neck and neck, and momentum is on Bernie's side right now.
Brilliant post Paul,I saw an article online and drew my comment from there,I did slightly try and imbibe it with some doubt,but you have put
my arse in a sling and theres no doubt about that.What a great Forum this is becoming.I honestly had no idea about how those super delegates
are apportioned to each candidate,is that based on their voting history? As regards our old friend The Donald,do you think that there is any way
the Republican Party won't endorse him assuming he maintains momentum of course.