Post by PaulG2 on May 5, 2016 17:40:25 GMT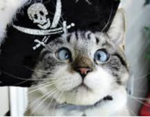 Donald Trump is a political enigma and it is almost impossible to know what he might do if elected. One thing that Donald Trump has done is he has harvested American workers' frustration with the political system in general and our broken immigration system in particular. For the last 35 years successive republican and democratic administrations have allowed our southern border to remain open to just about anyone who wants to walk across it. This happens to coincide with 35 years of stagnated wages. Democrats supposedly represent the working people, but their agenda has been hijacked and democrats are in favor of allowing open borders and making all the illegals legal. This one issue (illegal immigration) is what keeps the democrats from totally owning this government. They are on the wrong side of the issue and that drives away just enough voters to give the republicans victories.
It's difficult to say what Trump presidency would be like. Like I said, he's a political enigma. What would happen during a Trump administration would depend on the makeup of congress. If he had a republican majority in the House and the Senate, it would be Katie bar the door because the inmates would truly be in charge of the asylum. If democrats take a majority in congress, a Trump administration might actually be a good one.
Are you always an arrogant knobber or is it just an affliction you have when you post on Internet forums?
To sum up the missive above,you did say not to write of Sanders as the Super Delegates could still have an impact,
what did I misunderstand there ? nothing.I name checked you in my post as I know you have an interest,nothing derogatory.
Trump is an Enigma and has the Political Establishment shaking in their shoes,no doubt about that.So much for your "Accurate Prognostication"
You had Trump wrong and Sanders also,perhaps you want to get over there give them the benefit of your Political Insight. Right ?
I'm generally just an arrogant knobber with half wits who can't comprehend what they read and then misconstrue what I said. Anyway, for the nimrod who goes around acting like he is the savior and de rigor moderator of Thunderboat, you have no room to talk about being an arrogant knobber.
I'm trying to give anyone interested an insight into American politics from an American perspective. The fact that you don't have a clue what super delegates are, or how they affect the democratic nomination and Bernie Sanders, does not mean that the race, and Bernie's chances, are not affected by the super delegates. I never predicted victory for Sanders. All I said was don't count him out - and here's why don't count him out. Perhaps if you were to open your mind to learning something, instead of trying to be Mr. Know-it-all, we might actually be able to have an intelligent discourse about this issues. However, as long as you insist upon playing forum god, you really aren't much better than a troll.