Post by TonyDunkley on Feb 6, 2019 10:35:17 GMT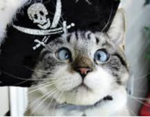 circumstances, procedures, instructions and advice
that caused him to be put into a potentially dangerous situation which he wasn't able or competent enough to deal with.
As I've said before, their only concern, and intention, was to reduce to the greatest extent possible, the chances of repeats of similar dangerous incidents. The PLA did everything they could to achieve this end, and the only real impediment to that process was Stabby's idiotic refusal to co-operate in any way.
Did THEY ask him too? Sorry, if I can't be bothered to go over hundreds of old posts again.
The answer to that is no, they (the PLA) didn't ask him (Stabby) anything because they couldn't identify the boat or talk to the owner before he left their jurisdiction, and because he didn't contact them to report the incident at or as soon after the time it happened as practicable, . . and then refused to comply with later requests for him to speak to them via my posts on this forum.
All the PLA wanted to do was establish why and how the incident came about so they could identify any problems there might be with existing procedures and traffic control measures in order to reduce the chances of recurrences. Mr Stupid, however, convinced himself that the incident was minor and insignificant, and flatly refused to co-operate with any requests, or even comply with the PLA Byelaws by reporting the incident to them.
For anyone who's inclined to go along with the 'Stabby' view of this incident, it should be remembered that 51 people died on 20 August 1989 when the 'Marchioness' collided with a dredger only a few hundred yards away from the bridge pier that he was carried into by a potentially lethal combination of tide and wind, plus a general lack of preparation, knowledge, and experience.