Post by TonyDunkley on Mar 23, 2019 10:23:02 GMT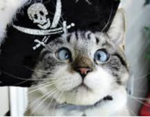 Which Saturday and Sunday are those times you've quoted for ? They're not right for this weekend (23rd & 24th) or next weekend (30th & 31st).
You will also need to make sure you clear Ocean Lock before Free Tide Time finishes, which means no later than an hour and a half after the predicted time of local (ie. Goole) HW, which not the same time as Hull HW. If you don't, then ABP will sting you for £34.20 for a pen into the river.
Tony - the times I have are for 30th and 31st:
Goole
Saturday, 30 Mar 2019 GMT
▲ 03:20 3.2m
▼ 09:20 0.8m
▲ 14:50 3.3m
▼ 21:40 0.8m
(2.6m)
53°042'.0N 000°052'.0W
Blacktoft
Sunday, 31 Mar 2019 BST
▲ 05:00 3.5m
▼ 10:40 0.6m
▲ 17:10 3.7m
▼ 23:10 0.5m
▲ 00:50 0.8m
▼ 01:00 0.8m
(3.2m)
53°042'.0N 000°043'.0W
Are these markedly wrong?
Those tide times for Goole HW on Sat 30 Mar are 42 minutes late for the morning tide and 20 minutes early for the afternoon tide compared to what I've got, which are from the UKHO, the same source as ABP's Tide Books, but if you want to spend Saturday (30th) night on the anchor round the back of Whitton Island near Weighton Lock, then the time you leave Goole relative to HW isn't crucial to 20 minutes or so, except for the fact that the later you are on the Ebb, the easier it will be to see the channel in.
If I was doing this trip from Goole to Torksey over the weekend of Sat 30th and Sun 31st, then I wouldn't budge from Goole until about an hour of the Ebb has run down on the Sunday morning, ie. around 0600 hrs. Goole HW on Sun 31 March is 0455 hrs (BST), so Free Tide Time ends at 0625 hrs.
A steady run downriver with the Ebb will see you round Apex Light and along the Half-tide wall to just over halfway between South Trent and Adlingfleet Lights in a bit under 2 hours, where you can drop the hook and wait for Flood, which on the piddling little tides predicted for that weekend will probably take anything up to an hour and a half after predicted (local) LW before it starts 'running up'.
Those Blacktoft LW times aren't much use for working out the time of Flood round Trent End because LW is not the same time, or the same thing, as 'Flood', . . ie. there is little if any drop in river level for the last hour to hour and a half of the Ebb on the very small Neap tides predicted for the weekend of 30 and 31 March. Best estimate of the time of (Neap) Flood there is had by deducting 3.75 hours from the predicted time of the next HW at Hull, which for Sunday 31 March is 1605 hrs (BST), making Flood around 1220 hrs, and leaving you with a good 6 hours of daylight for the 36 miles from there to Torksey.