Post by naughtyfox on Aug 1, 2020 21:03:10 GMT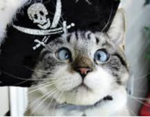 I would not fret about 'mooring spots' - just go along until you find something you find suitable - there must be trees to tie to*, or tie up to another boat (with permission). I bet the whole area is devoid of boats anyway. Yes, it is not a bad idea to research and AT THE SAME TIME make a hand-drawn map and mark your own references down on it; this way you will become familiar with an area before even having visited it.
*just seen Gazza's post - DO NOT UNDER ANY CIRCUMSTANCES PISS OFF RIPARIAN LANDOWNERS - they are surely red-faced, subsidy-receiving, Landrover-driving, pheasant-shooting, loud-mouthed alcoholic gits, like this:
I've spent most of my life trying to avoid pissing off locals of one sort or another, so I believe in treading lightly, leaving no traces, and causing minimum friction.
But there's always someone looking for an excuse to pick a fight, no matter how careful you are.
From what I can gather it sounds like a bit of a powderkeg where the boaters and the locals are all waiting to kick off as soon as you look at them the wrong way.
But more importantly the moorings are a bit limited. If I turn up at dusk and the official moorings are full, it looks like there'll be no end of hassle from local landowners if you try and moor up for the night somewhere nearby- even assuming you can tie up safely.
I won't know for sure until I turn the key and head north out of stretham, but it all sounds like a bit too much hassle and stress to hang about- I reckon the best thing would be to get through there and down to the GU as quickly as possible, and leave them to kick off on each other.
Worth some planning but, as I still think, if dusk descends and you need to stop overnight, the chances that an angry farmer turning up in the middle of the night are minimal, and if they did just be polite. I can understand landowners being miffed with boats being tied up for months... but just for one night? You'd have to be a particularly nasty kind of landowner to turn away a boater who needs a place to rest for just one night.