Post by Tony C on Aug 28, 2020 18:08:34 GMT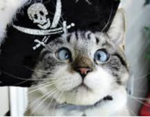 The thing is, all the news of coronavirus in Brazil and Italy and Spain and the USA seems to have fizzled out. No-one here is taking it seriously (apart from Pirkko, my girlfriend, who is over 60). Flights are reduced and the bridges to Sweden are manned... but no-one is wearing masks, and 'social distancing' is non-existent here.
I've been following this with interest since March (5 months) and I still don't know is it real or rubbish. Boaters in England seem to be merrily boating away!
School holidays in 6 weeks' time and I am inclined to visit our boat - from what I read, trains in England are mostly empty, so not much chance of catching the virus in a train with a mask on?
I read/hear both sides... I see incompetent governments, I see people panicking, I see people not giving a toss, I see police
not
arresting people who are clearly not practicing social distancing on their Black Lives Matter knees-up. I also note a distinct lack of people suggesting the whole world should sue the pants off China who gave it to us!
Foxy, I'm sure you would debate this issue in a civilised manner, and put across a viewpoint based on reasoning that you believe has some ground under it, but our problem is that the written word is such a slow and incomplete media to convey a series of points, that we would be here all night examining the detail of it.
I'm genuinely interested to hear your perspective on it, as I am very interested in exploring the conspiracy theorist take on a number of issues- I want to know if I'm missing something that they are seeing. But maybe that's a discussion for another day- todays canal shenanigans have reduced the amount of wind in my sails- not that there isnt plenty of it outside...