Post by nemesis on Aug 31, 2020 5:18:20 GMT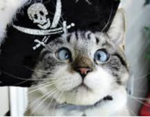 Your batts are going flat after all that cruising? Oh dear.
I think its a device fitted much more often to GRP boats, and on the EA waterways, with generally a bit more space, it probably worked pretty well (although I think I saw a repair bill in the boat documentation, so it may have already taken a bashing once).
I think the total cost is around 2.5k, which is one of the reasons I'm sad to bin it.
It has its own pair of batts in the bow, and its own 24v 16amp victron charger, which I was told only ever to switch on when cruising, or if the solar was very good.
I've very rarely had it on, so thats not the reason the main batteries are a bit lacklustre. They are Trojans, but I have a feeling they may be the original set (or the 2nd set) since the launch in late 2015, so they may be due for replacement.
As an example, I cruised all morning, and had solar for much of the afternoon, and they seemed pretty well charged, but a few hours running the fridge seems to get them down to 12.4 or 12.3 volts.
I just would have expected more from three 100ah batteries than what I seem to be getting.
If I've cruised half the day I'm expected the fridge will be ok to run overnight, but its not really happening.
If I leave the fridge running I'm down to 12.5 or 12.4v by maybe 7pm, and I switch it off so as not to drain them too much.
And thats without switching the CH on for the odd hour, which I will want to start doing soon.
I'll get some readings over next few days to try to illustrate how they are behaving, but I fear the bottom line is new batteries in the next few weeks.
Don't kill yourself about the bow thruster, I doubt anyone would have fared much better for long.
Tony, a while back another forumite was similarly unimpressed with his Trojan batts and Victron charger. The advice he received was to take the batts down to about 30% then charge them all the way, which apparently had useful results.
BTW If you decide to replace your Trojans can I have them please?