Post by Mr Stabby on Sept 6, 2020 19:32:41 GMT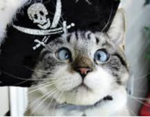 It's not a residential mooring in the sense that you can't use it as a postal address, but in real terms maybe 10-12 of us live aboard and so long as you respect fellow boaters and the farmer, nobody cares.
I prefer being on a linear mooring where I can watch the boats go by, Brinklow Marina was more like a car park for boats and the one or two moving boats a day were the highlight of the day. The downsides are firstly that there is no electricity (although I have water) and secondly if I am facing the wrong way then I face a possible two-and-a-half hour round trip to wind the boat at Ansty (longer boats have to go further, to Wyken Arm)
Yep, if I ever got a semi-permanent type mooring it would have to be online- probably as rare as hens teeth I bet
Yes, I was lucky to get this mooring, we got chatting to a couple of boaters at Hillmorton locks who had just vacated it an hour or so earlier as they were moving down to Gloucester for work, we took our boat back to Brinklow Marina, drove straight to the farm, had a chat with a couple of the moorers and then knocked on the farmhouse door and asked if we could stay.
In doing so we leapfrogged a huge waiting list, which some people have said was unfair, but we were there, we were presentable and polite, and I know from previous jobs I've had that if the Guvnor phones everybody on the waiting list then most people will have moved on and made alternative arrangements, so it was a case of being in the right place at the right time.
I just paid my annual mooring fee again last week, I asked how much it was and Farmer Don said "Same as last year". He's said that every year for the five years I've been here, and apparently there hasn't been a rent rise for over 10 years. I don't know how long it will last, he's 94 now and his son doesn't seem to like the boats as much as he does. But I'll bash that bridge when I come to it.