Post by ricco on Mar 8, 2021 9:35:01 GMT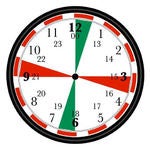 ]I suspect Scotland's weird, hypocritical desire to leave one union and jump into the arms of another says a lot about the character of the nationalists amongst them. 'Scotland the brave' is the message they put out, they they can be this strong, proud, successful nation, free from the damaging constraints of the Union. However the fact that they wish to join another union dispels this notion. So where does this leave things? I'd suggest the wish to join another union is partly because 'Scotland the fearful' is more apt. Another factor: Many people, left wing extremists in particular, have planted the notion in others' minds that the wish to be outside unions is racist. This notion was widespread during the Brexit debate and appears to have stuck, at least in the minds of some Scots. From this we can say that the mind of a nationalist is the mind of a racist. There is no other word in the English language to describe someone who feels they are superior to someone from a different nation (regardless of the colour of their skin), so racist it is.
Now we've established that we're dealing with racism here we can develop our thinking by examining this racism in action. First, many Scots hate the English. That's something I'm suggesting, without any supporting facts. However, the devolved government there (nationalist/ racist) has enshrined its racism in law. For example, during the time when Britain was in the EU a student from Belgium, Poland, Bulgaria etc. could study at a university in Scotland, with the tab being picked up by the tax payer. English? sorry, you must pay. If this isn't racism, what is?
All of this leaves Scottish nationalists in a difficult position. History shows us that the record of National Socialists parties is somewhat chequered, to say the least. This might worry folk, prevent them giving the SNP their vote. Nay worry thought the SNP, let's just add the tag 'progressive' to our mission statement. People, being stupid, mostly, have accepted the term progressive to mean 'good'. Any party can do whatever they like, provided that it's 'progressive'. And so, despite the mind set of the SNP sharing much with the Third Reich it will all be OK, because the SNP is a progressive party.
So to sum up: Scottish nationalists are a bunch of cowardly racists who manipulate generally decent honest people into supporting them by drawing out the bitterness from conflicts lost centuries ago, together with the judicious use of buzz words and phrases.
You are somewhat contradicting yourself here. Those who want to leave a Union are racist, you say. How about those who want to rejoin one? Still racist in your book, it seems! (Leaving aside the different meanings you ascribe to "Union")
This was a result of EU rules that citizens of another EU country could not be treated differently from those of the home country. I agree it ended up as a bit of an invidious situation, and I'm pretty sure that had the English education minister taken a case to the ECJ, they'd have found in his favour. No interest from Westminster, though.
You seem to be suggesting that the SNP employs Brexiter tactics!
Indeed, Westminster didn't seem interested. This was a mistake. A Union should not allow one part of it to take measures that clearly discriminate against people who happen to live in another part of it. Otherwise, there's no point in having a union. An appropriate response to this from Westminster should have been to select a non devolved matter and apply appropriate changes to reflect/ correct the imbalance the SNP created with their decision. A reduction in the generosity of the Barnett formula towards Scotland might have been an option, or perhaps excluding Scottish people from entitlement to certain benefits. This would have been fair and reasonable and no doubt would have resulted in the SNP reversing their decision. None of this took place, regrettably.