Post by Deleted on Oct 2, 2021 19:40:09 GMT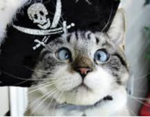 I appreciate that my attitude is historic, but back in the day, I had a radio, and I had a phone, a computer and a digital watch, they all functioned independently.
This business of spending hundreds on a phone is madness, you are being suckered in by the Bill Gates, and Jeff Bezels of this day, it is Emperor's New Clothes all over again.
concur ..... I have a phone, it makes phone calls and sends and receives text messages. it does have a clock on the screen which is handy because I hate wearing a watch.
I have a camera which takes photographs and I have a laptop that connects to Thunderboat and a radio/cd player/cassette player in the wheelhouse which has an external aerial and all of them work very well. I spend far too much time on the internet as it is, so the last thing I want is a smart phone that cost the same as 15 or 20 cases of good wine when my basic one only cost £15 umpteen years ago. With that money I can spend may happy slightly sozzled hours on the laptop with a proper keyboard and a big screen that I can read without glasses

The move to 4G was a good one since it meant I could ditch home broadband. 4G is sufficient to stream video and I do a lot of that (one month I exceeded 70GB - crikey). Also having retained the same phone number for more than two decades, I am now in the happy position where my contract has unlimited everything and it costs £12 p/m.
The 'trick' is not to accept a deal where the network 'gives' you a new phone and instead buy a handset independently (if you need one). This means you can happily buy last year's 'must have' thing which is now considerably cheaper.
When it comes to contract renewal, begin with requesting a PAC number. Refuse all offers (but keep notes) until they give in and provide the PAC. This will be an good indicator that they have made the best offer they have and you can then choose accordingly.