Post by faffer on Jul 28, 2019 16:36:03 GMT
Hey i am at it again
I have been looking for another project for a few weeks now, infact not long after i finished Khashoggi. I looked at many and thought of many to buy from part done to shells again and start from scratch, sea boats to river boat to canal/river boats.
I found some boats that could be made into crackers but they were asking stupid money, i mean a 37 foot GRP MS bare hull ( once ripped out ) and engine for £5k.
Anyway after a good talk with T i decided to get another river/canal boat, T is not mad on going to sea and as she is ok with me getting another project, and i am happy with it then why not please us both. I fancied awide beam and had a thought to widen this one to ten foot, but then in the future we may ant to cruise more of the UK canal system which a lot of it is narrow.
Ah now where does the title come from. Some may know i just love boats in all shape and form and condition and rather save a boat and enjoy the hobby , that is where the `OBD` comes in
My good lady, very good lady i have to say and one in a million, well she diagnosed me with this problem i have OBD ` Obsessive Boat Disorder`
Lets just get to the introduction now hey of what is an unnamed boat at the minute to me.
This is a Norman 32 6`10" beam cabin cruiser. In need of much work, but less than the Buckingham i did last time. Trust me it does....i think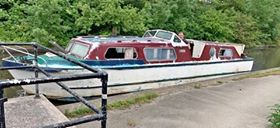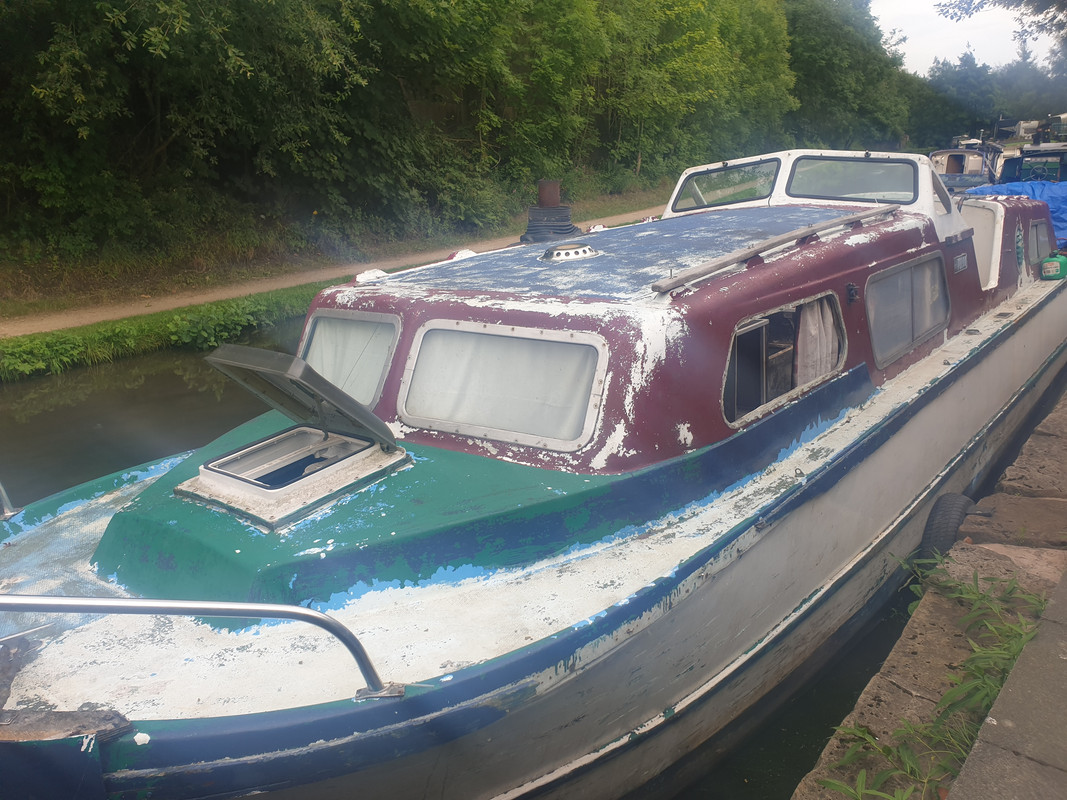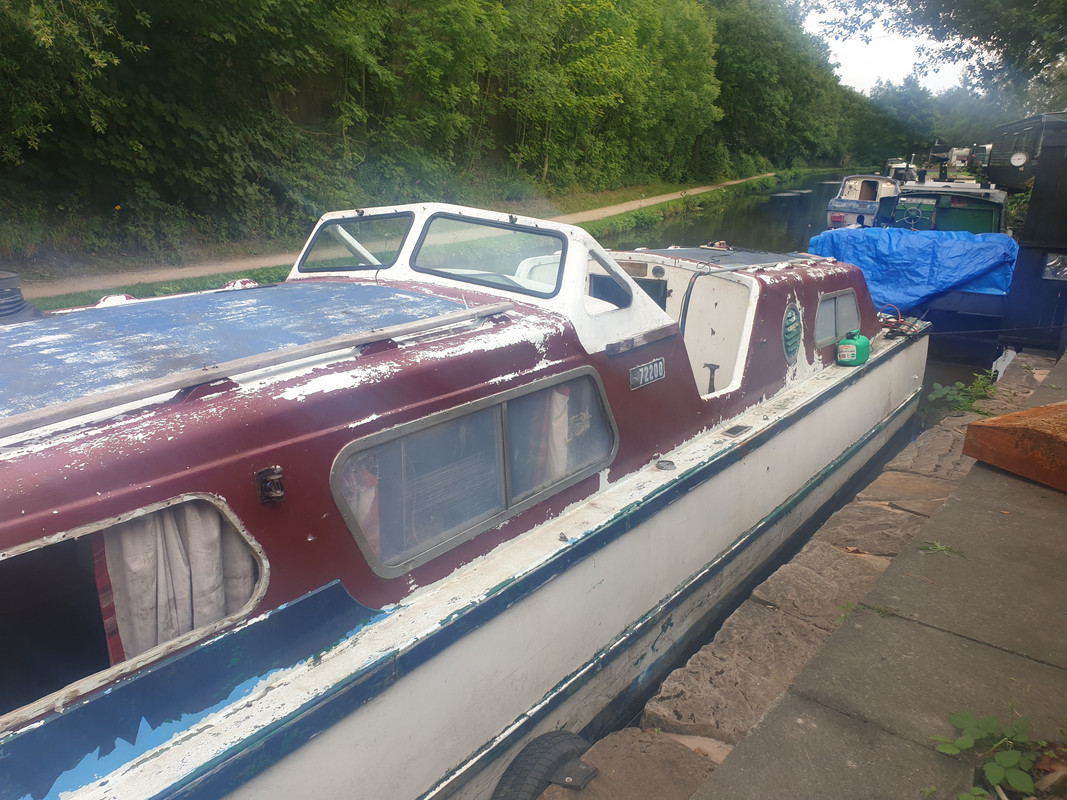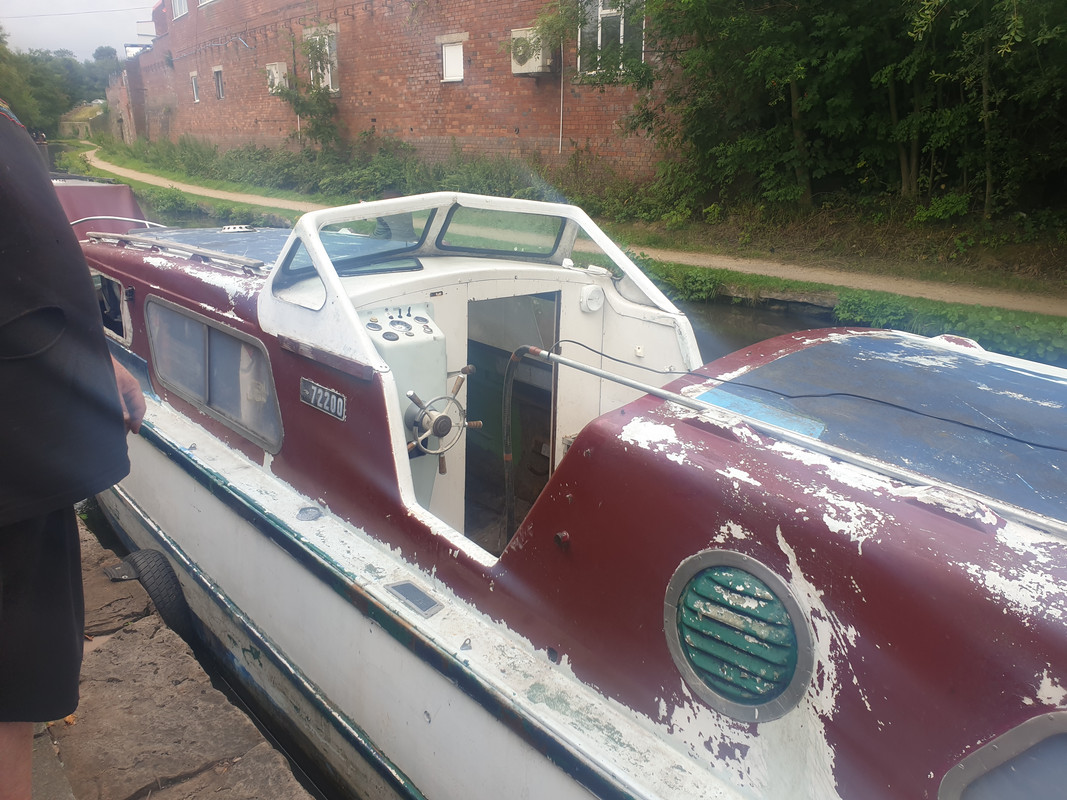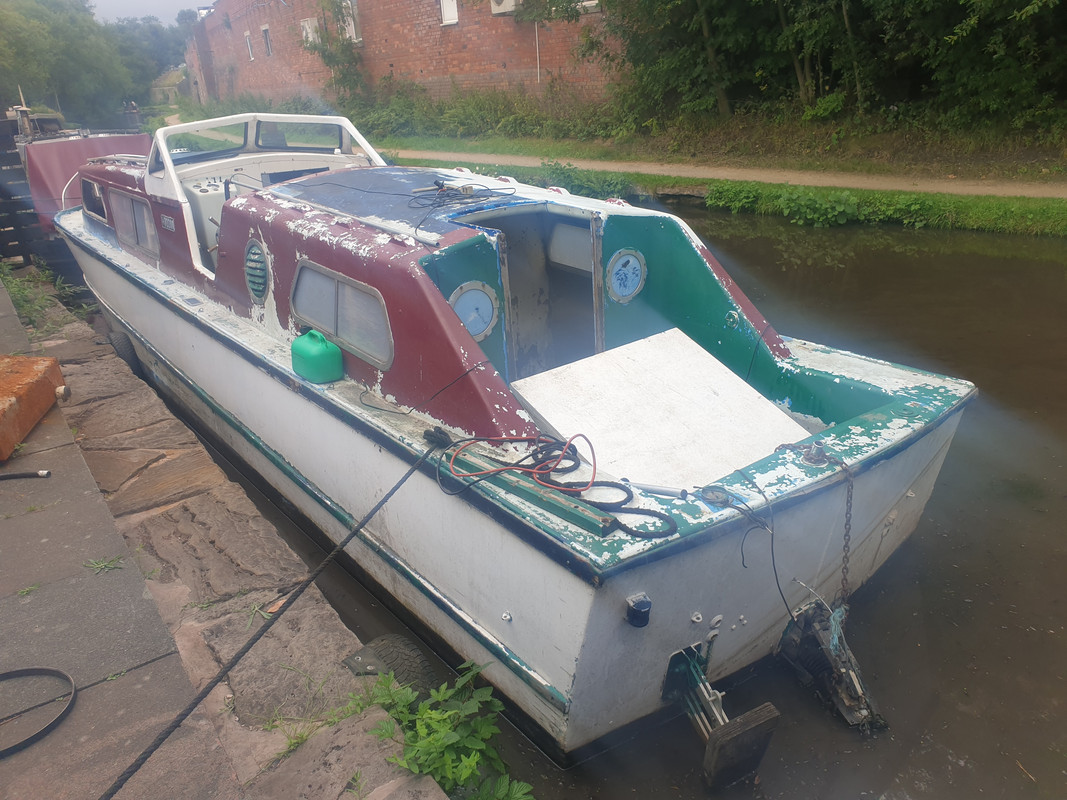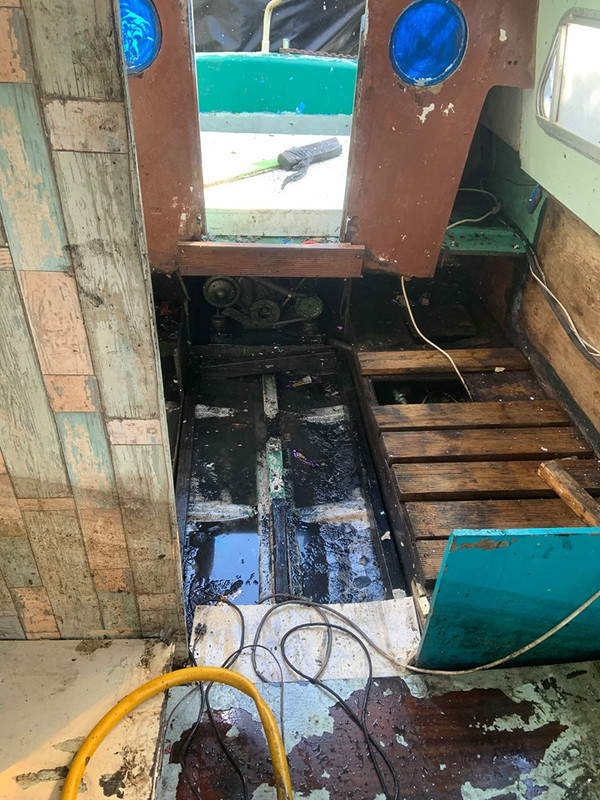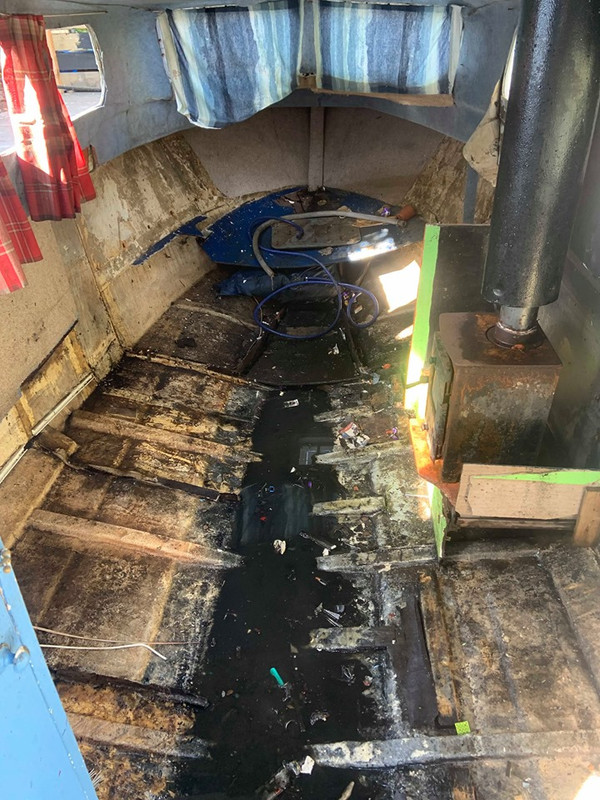 The engine which is a Mercedes OM636 with outdrive / Z drive runs great, needs a few things like air filter and a good battery for now to get it to the home mooring i have for it a few moorings up from Khahsoggi.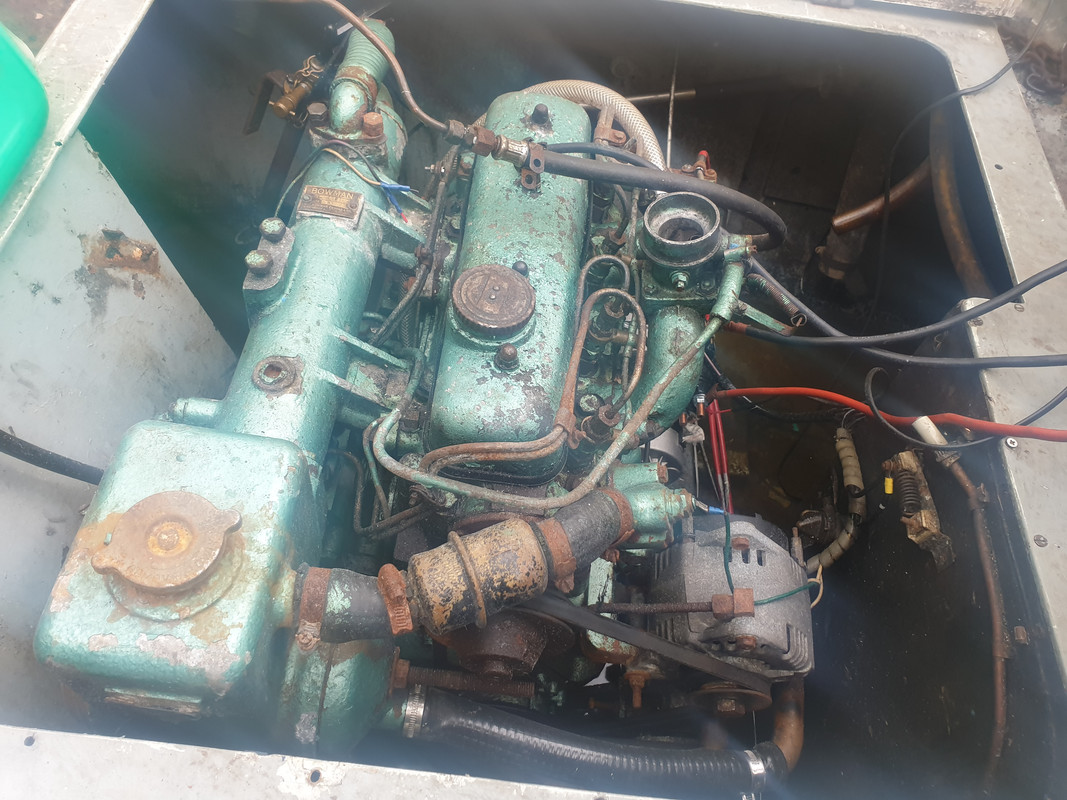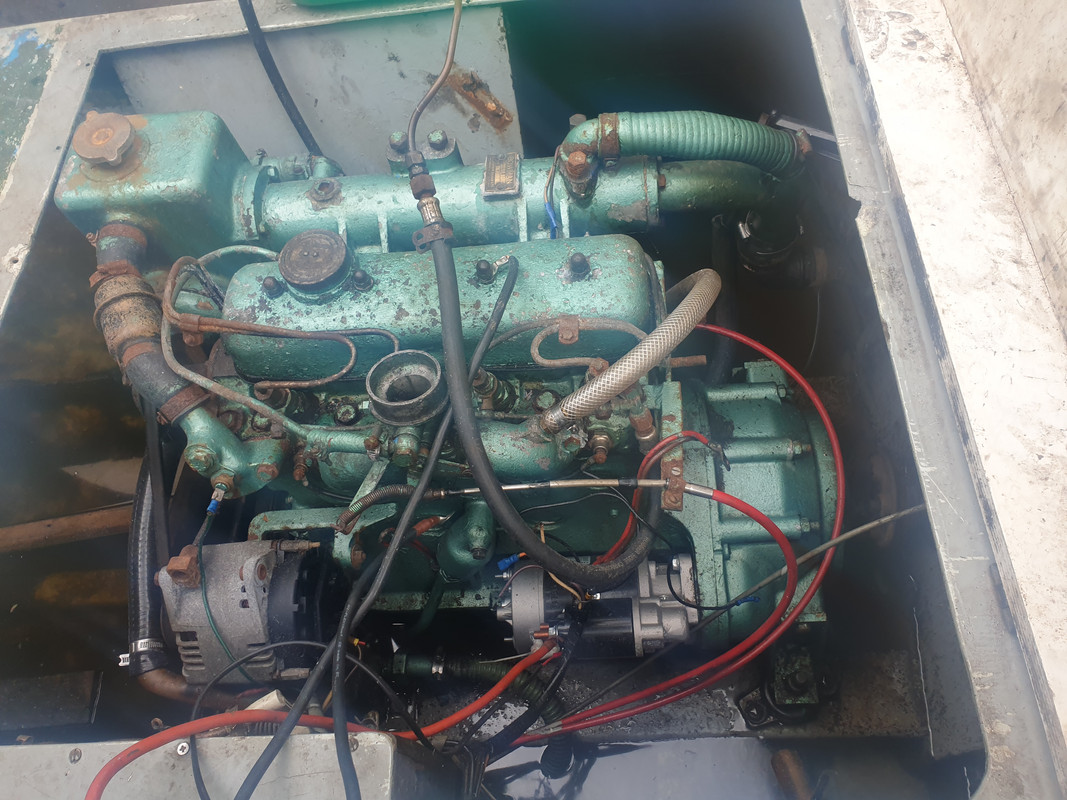 It has a new starter motor a basic service and Inj pump refurb
Sounds well once it got going but when viewing the seller didnt bother to preheat the plugs for some reason so smoked like a good un.
In a few weeks i will start the 4-5 day trip to get it there. I will be doing it during the weekends and as after a days cruise it is not that far from home for the first few days i will leave it over night and go home, but the last leg i will stay in a BnB as this will be before the Ribble Link which beside the adventure to do the whole trip this is the biggest part and will need to be prebooked to get on to the Tidal stretch.
So plan is
Get it to the mooring and rip out whats left needed to be done, not a great deal left. But i will be taking down the inner skin of th cabin top as its got a ply inner top, sandwich construction, this will be redone by adding ribs in place every foot or so then to save head room by a good 20mm i can insulate it with spray foam this time,
Windows are all coming out and getting toughend glass to replace the plastic naff thats in there.
Well as you will see there is water in the bottom, i have three bilge pumps to pump out the boat once out of Manchester, saves homeless folk and squatters taking over if its full of water. Then this will i hope see if the leg has any leaks or exhaust etc. Still i will be dragging it out locally to redo them all an d remove the engine to clean it up and fit a drip tray etc etc.
Ok that as far as i have got. loads as you will see the plan and do.
Bring on the next so many years. I/we will be staying on Khashoggi every other weekend and working on `OBD`as said its a few boats down from it.
I will get a walk around video if i remember when i move it in a few weeks
Admiral Faffer