Post by ricco on Aug 23, 2020 9:11:19 GMT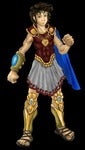 When you stop charging the voltage will rapidly fall to 13.5 or so, and then over a few hours or a few Ah, down to the 12.7 which represents a fully charged battery. After that the voltage will fall much more slowly towards the 12.2v (no-load voltage) which represents 50% charge.
So in summary the amount of charge taken out of a just-fully-charged battery to get from 14.4v to 12.7v is minimal. Once the battery gets to 12.7v the voltage will decay much more slowly.
Yes. Hopefully Tony can meet a member with a meter that read DC amps. He can then understand when his batteries are fully charged/ approaching being fully charged. From this and reading volts taking into account any loads he should then have a fair idea of the state of charge at all times, and know when he should next run his engine/ genny, and for how long. Hopefully he can then avoid the years of misunderstanding (and wrecked batteries) that I, and the vast majority of those who live aboard have suffered.
By the way Nick re. the 1-2% of battery capacity you quote as being a 'fully charged' tail current. While this might be true for practical purposes, it's wasteful to run hours on end to put tiny amounts of energy into batteries, my solar system suggests different. Single 105AH Trojan, the current settles around 0.5A after an hour or so on float voltage. So perhaps 0.5% or thereabouts, is the true figure?