Post by ricco on Sept 1, 2020 8:11:26 GMT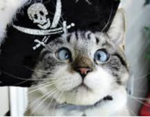 I always have my wallet and phone somewhere hidden anyway and getting a laptop out of it's wall holder is a right faff for me and I know the nack (knack?) On one occasion in Leeds, a group of young ladys on their way back from October fest, all desperate for the loo came in for a nosey (and 8 wees) which was most jolly ... more so when their boyfriends arrived - we tried to get the girls to leave the blokes behind of course but failed...still, no harm was done and it made for an interesting end to an evenings drinking for all concerned.
Thoroughly enjoyed your account though - very witty.
You're clearly a generous-hearted person Quaysider, in allowing 8 women plus boyfriends to use your toilet.
A nose through the boat is one thing, but the toilet- well....
I'm sure I remember hearing somewhere that if a boater is visiting another boat nearby, its considered bad form to use their toilet. I think this was a bit tongue in cheek, and would only apply to a short visit, but it did make me smile.
With a pumpout toilet you could've had half the festival use your facilities, but I've got one of those Simploo separating toilets, which although great, does have some limitations in terms of capacity.
So before allowing the ladies to proceed, I would have had to ask them:
"Can you promise that collectively you will not produce more than 3 litres of urine?"
I think it would've all been a step too far for my hospitality, and more importantly for my toilet.
My experience is that a female uneducated in the ways of boat life will use up the capacity of a cassette at around 10 to 20 times the rate of a seasoned male boater. There's the option of giving a short lecture on the basics of boat toilet use on arrival but pragmatism tends to override that.