Post by smileypete on Oct 30, 2016 14:34:01 GMT
There was fundamental misunderstanding of it on CWDF in hindsight, which seemed to be reflected in what you wrote, Nick can fill you in on the details.

Bullshit!
Can speak for youself if you like but Nick explained it further up: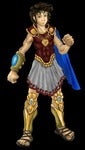 Although it may be too complex for the scope of the original article, I'll just say a bit about CEF and peukert. Read or not as you please!
CEF (Charge efficiency factor) is the ratio of amp hours that have to be put back, compared to amp hours taken out. The difference is the amount of amp hours that went to cause gassing of the electrolyte (breaking down the water into hydrogen and oxygen). Note that charge efficiency is not directly related to energy efficiency. This is because energy is amp hours times volts, and when discharging the volts are lower than when charging. So whilst the CEF might be 90%, the power or energy efficiency will be quite a bit less.
CEF is not related to peukert.
Summary: peukert relates to the speed of the chemical reaction in the battery that creates the current.
Peukert is relevant to the way in which a battery's capacity in AH is specified. Typically a battery may be specified at 110AH if when discharged at 11A it is flat after 10 hours. "Flat" or zero state of charge is, for the purpose of the discharge test, defined as a specific end voltage, maybe 10.5v. But if you discharged the battery at 22A instead of 11A, you would get to the end voltage of 10.5v before 5 hours was up. Why? Just because the chemical reaction slows down as most of the chemicals get used up, and it gets harder for the different chemicals to "find" each other in order to react. So perhaps the same battery, when tested at 22A, would only have 95AH by the time it reached 10.5v. So what happened to the rest of the AH. Well, nothing really. They are still there, just a bit sleepy. Give them a rest for a while and then continue to discharge the battery slowly and they can all be recovered.
So peukert is only relevant to AH remaining if you want to discharge a battery at a highish rate until it is flat. If you discharge a battery at a high rate for a short time, and then allow the battery to recover by stopping the discharge or discharging slowly - i.e. typical usage on a boat - the badged AH remains available and
peukert is irrelevant.
(Bold added)
I think Nick explained it very well and I can go along with that.