Post by Deleted on Dec 18, 2020 13:28:00 GMT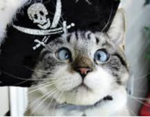 It's a mi thing, they sell them on three, called xiomi red something now.
It s not in any mode, it was working last night, I put it on charge and now it won't go 'live' it did this a week ago, and miraculously came back to life overnight.
I have been poking the pin down every orifice and probable done some damage, also the sim has fallen on the floor a few times, not to mention being forced in to a the sim card holder with fingers.
I started of with help from chat but it did not behave as predicted, then the next day it did!
It s not turning on at the moment, as in, dead, no lights, nothing at all.
What I think, is that the phone, Which I bought from Three two years ago was a payg phone, and the top up is this monthly £20, is that the case?
PS if it is the case, then all I have to do is put the sim into new phone, I assume it will then link to the contract, in that no one at Three knows which phone is being used.
PPS you say sub £100are not much use, but Idon't understand this,my phone does GPS and takes Photos and if the thing is set up correctly it connects to the Internet. I'm not sure what more is required of a phone. Slightly better camera, but I DON'T use the camera, and I can listen to the radio as well
Ref the PAYG question - if you pay by Direct Debit, it's probably a Contract, if you have to buy tokens or similar and tap in codes it's PAYG. Respectfully, you would have had to arrange one or the other when you first got the phone, so should know.
It might be P&G with auto top-up; It may be an expired contract.
If you phone 3, they will try to sell you a phone with a new network agreement as that's where they (the company and the sales person) make their money. If you search around for phones only you may find a deal that suits you.
Already said this
Ref the phone prices - cheap phones are prone to not last very long - two years sounds about right - are unlikely to have the latest operating system and possibly not be capable of being upgraded. I tend to stick to either Samsung or Motorola, all of which have lasted at least 5 years, at least the ones I haven't lost or dropped into the cut do.
The worst crappiest phone I ever had was a Samsung; Motorola have developed a strong reputation of crappiness in recent years. My phone is a Motorola, I paid £40.00 for an offline phone. Its 4G, and does what I want it to, mainly perform ok as a router. Not yet a year old; never had a phone that lasted more than two years.
Ref the usefulness of Apps, each to their own, but I find Google Maps, online banking, various social media Apps, Spotify, BBC News, Email, Photo storage, remote access to my businesses security cameras, access to my French road toll account, campsite finders, train ticket booking, weather reports, paying for parking and of course Track and Trace very useful - and they are best supported on a reliable phone running the latest operating system, and capable of being upgraded.
I hear other people find those things useful. Since 4G there is no need to have home broadband as well.